Welcome to Capital District Beginnings
Capital District Beginnings is an approved Evaluator and Provider of Early Intervention and Preschool Special Education Services.
Beginnings provides a wide array of special education and therapy services to children in their homes or in one of over 70 different child care centers, preschools and schools including Universal Pre-Kindergartens and Head Start programs.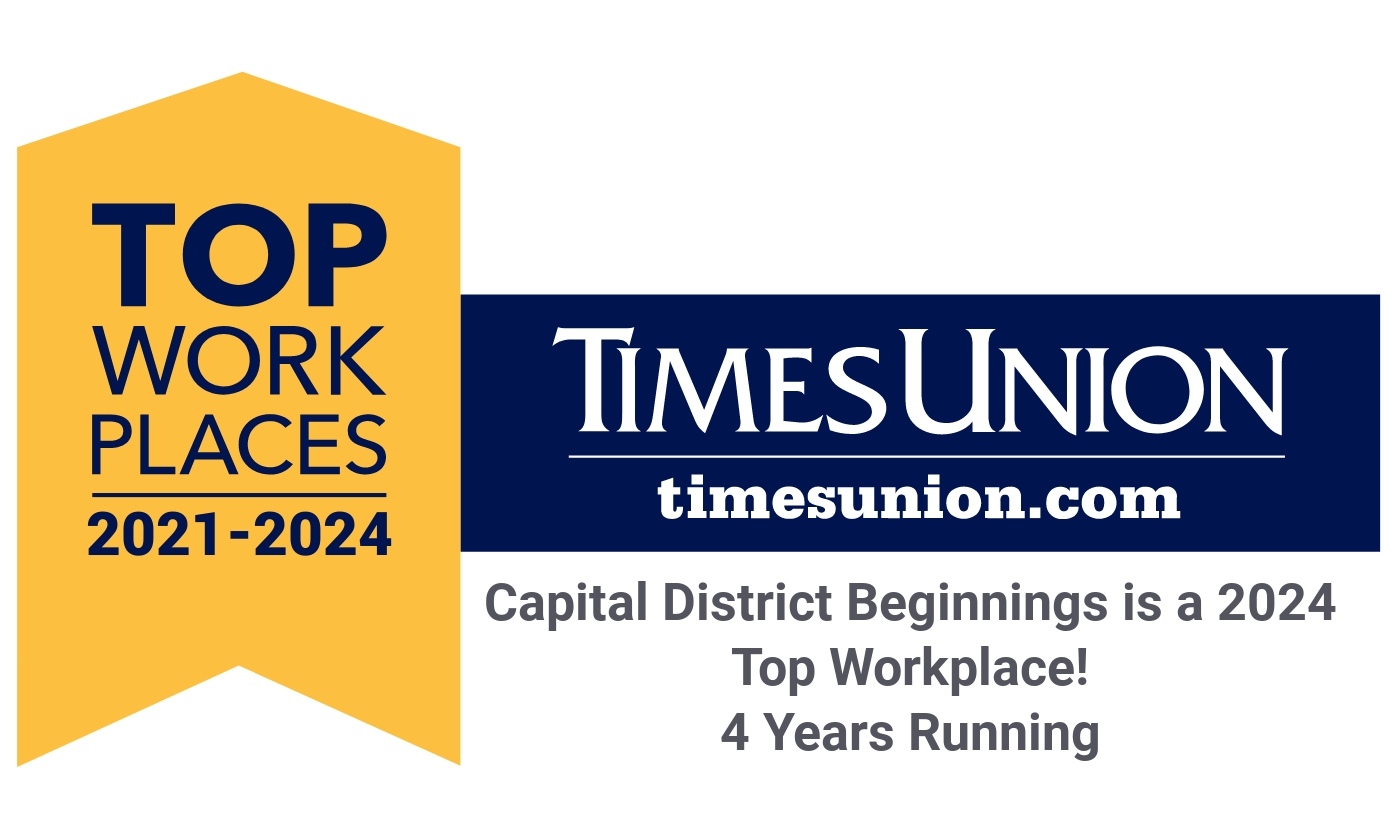 Beginnings operates with approval from the New York State Department of Health (NYSDOH), Office of Child and Family Services (NYSOCFS) and Education Department (NYSED).
For Questions and further information please call (518)-233-0544 or email.